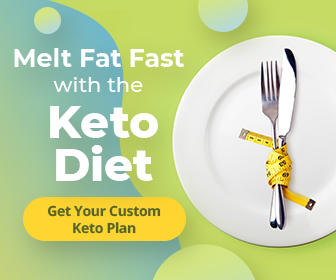 Welcome to Day 1 and the first Workout of your 21 DAY HOME WORKOUT CHALLENGE to Lose Fat & Gain Muscle!
If you want to join the Challenge, you can find the Intro here: https://www.youtube.com/watch?v=GEax92mBeNI
We´ll kick it off with an awesome 10 MIN CHEST & ABS WORKOUT. This is an absolute beginner-friendly bodyweight workout you can do anywhere, anytime (@HOME). You don't need NO EQUIPMENT AT ALL, and it doesn't include any jumps. All you need is your body, a spark of motivation, and you're ready to go!
Each exercise is performed for 30 seconds, followed by a 30 second break. During the breaks, there is a preview for the next exercise so that you can prepare for it. With the following classic beginner bodyweight exercises, you will burn some calories and train your chest and abs to add strength, muscle, and definition:
1. Knee Push Up
2. Lying Leg Raise
3. Knee Push Up
4. Flutter Kicks
5. Knee Push Up
6. Alternate Heel Touches
7. High Plank
8. Lying Leg Raise
9. High Plank
10. Flutter Kicks
If you don´t participate in the Challange, you can hit this home workout 2-3x per week – and if you wanted to keep active on your other days – be sure to check out my other workouts! My real-time follow along build muscle and lose fat workouts allow you to burn calories, lose weight, work on your sixpack, and gain muscle. All you need to GET IN SHAPE and ready for the beach!
If you're at the beginning of your fitness journey, take it slow. If you need an extra break, hit pause and take it! If you are unsure whether you are doing the exercise correctly, rewind, take another look, try again, but at your own pace. You will improve with every workout that you go through. Guaranteed! And the best feeling is when you find yourself suddenly doing an entire workout with ease.
▶ Subscribe to my YouTube Channel to JOIN the Challenge and never miss an update: https://www.youtube.com/channel/UC7oN-9eBTgRr_Wxu2VgAU2A?sub_confirmation=1
▶ You want to lose weight fast & gain muscle at the same time? While still enjoying your life? Check Out my "THE STAY FIT STARTER KIT" on https://nikhox.com
TREAT YOURSELF AND YOUR TRAINING TO AN UPGRADE, YOU ARE WELL WORTH IT!
Awesome Resistance Bands – https://geni.us/AwesomeResistanceBands
Jumping Rope – https://geni.us/JumpingRope
Destroy Your Abs – https://geni.us/AbDestroyer
Best Gymnastic Rings – https://geni.us/BestGymnasticRings
TRX Bands As Ring Alternative – https://geni.us/TRX-bands
Original TRX Bands – https://geni.us/OriginalTRX
Nice Yoga Mat – https://geni.us/NiceYogaMat
Gliding Discs – https://geni.us/GlidingDiscs
Anywhere, Anytime Water Bottle – https://geni.us/AnywhereWaterBottle
CONNECT WITH ME ON:
▶ Instagram: https://instagram.com/nik.hox
▶ TikTok: https://www.tiktok.com/@nik.hox
▶ Facebook: https://facebook.com/nikhox.fit
▶ Business Enquires Email: contact@nikhox.com
This is a FREE 21 day workout challenge video series to lose fat with exercises that not only burn fat but also slim down your belly by burning off calories! Stubborn belly fat can be hard to lose but by performing the included bodyweight exercises together with the cardio exercises in this video series, you can create a calorie deficit and easily flatten your tummy by getting rid of excess and love handles around your waist! So if you are looking to reduce your body fat at home, be sure to stick to this lose fat and gain muscle challenge for 21 days and you will see noticeable changes at your body!
Disclaimer: When you are joining me for a workout or embarking on a new fitness program, you should be in good physical condition and be able to participate in the exercise. To avoid any injury or harm, I strongly recommend that you consult with your physician before exercising or undertaking a new health care regimen. This video may offer health, fitness, or nutritional information and is meant for educational and entertainment purposes only. This information is not meant as an alternative to seeking professional medical advice or suggested treatment. If you engage in any exercise or program, you agree that you do so at your own risk. You are voluntarily participating in these activities, and Nik Hox will not be held responsible or liable for any injury or harm you sustain as a result of this video. Affiliate Links included, As an amazon associate I earn from qualifying purchases.